Custom Manufacturing of MLI Blankets: Top Three Outsourcing Considerations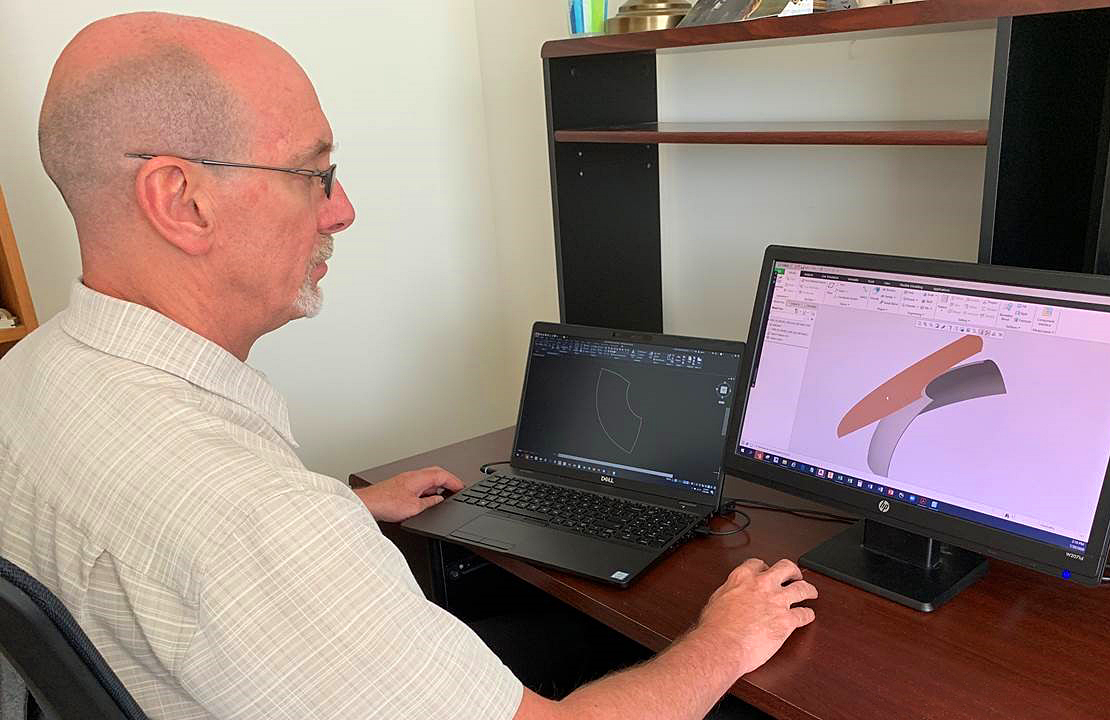 Multilayer insulation (MLI) blankets must conform to exacting specifications to insulate high value products, from MRI machine components in the medical sector to satellites and other spacecraft.  Partnering with an MLI blanket contract manufacturer relieves the OEM of many processing steps and can expedite production cycle time for these highly customized products. In this article, we will discuss three of the most important considerations to keep in mind when deciding whether to outsource custom MLI blanket manufacturing and what capabilities to seek in a contract manufacturing organization (CMO). 
Working Across Dimensions 
MLI blankets often must be uniquely designed and configured to insulate a one-of-a-kind product, such as a satellite or a spacecraft component or part, like a rocket engine. For space applications, MLI covers sensitive equipment, protecting it from solar radiation and, in some cases, flying space debris. On medical equipment such as MRI machines, the MLI helps maintain ultracold temperatures around the superconducting magnets. Using CAD technology such as PTC Creo, a custom MLI blanket contract manufacturer can take an OEM's 3D product model to develop a 3D blanket design.
During this stage, the CMO:
 - Assesses which parts of the product must be insulated
 - Develops a blanket design to suit the application
 - Determines how it will be secured to the product
Then the CMO transforms that 3D blanket design into a 2D pattern, which in turn is used as a template or cutting insulation material layers into pattern pieces. This cutting might be done with automatic, CNC conveyorized cutters or manually, or some combination of the two methods. Finally, if the CMO has in-house product assembly capabilities, such as sewing equipment and skilled personnel, then it will sew the cut pieces into a 3D blanket to fit perfectly over the product. This is 3D-to-2D-to-3D in action, working across dimensions.
Supply Chain and Inventory Management
Supply chain challenges, including raw material shortages, have made headlines globally during the past two years. MLI blankets, which can contain dozens of materials and components, are not immune to these issues. When an OEM outsources MLI blanket production to a CMO, that contract manufacturing partner assumes much of the responsibility for procuring and managing the raw materials inventory. In the case of large minimum order quantities for specialty materials, the CMO relieves the OEM of the logistical and financial burden of stocking multiple widths of many different materials in greater quantities than are needed. Raw material inventory costs can run in the millions of dollars for OEMs if they manage MLI blanket raw materials in-house. A CMO also can lighten the OEM's labor and overhead when it comes to raw material inspection and quality assurance. A CMO can validate that all incoming materials are accompanied by proper bills of quality certification and perform in-line inspections.  Outsourcing raw materials inventory management, inspection and quality assurance to a CMO partner also saves the OEM time. This is especially true if the OEM initiates collaboration early with the CMO regarding the thermal analysis for the product and the required MLI properties. Then the CMO can move ahead with material procurement while the OEM finalizes the product design. If one material is in short supply, threatening to slow down the project timeline, a CMO can often recommend an alternative material or processing method.
Installation Readiness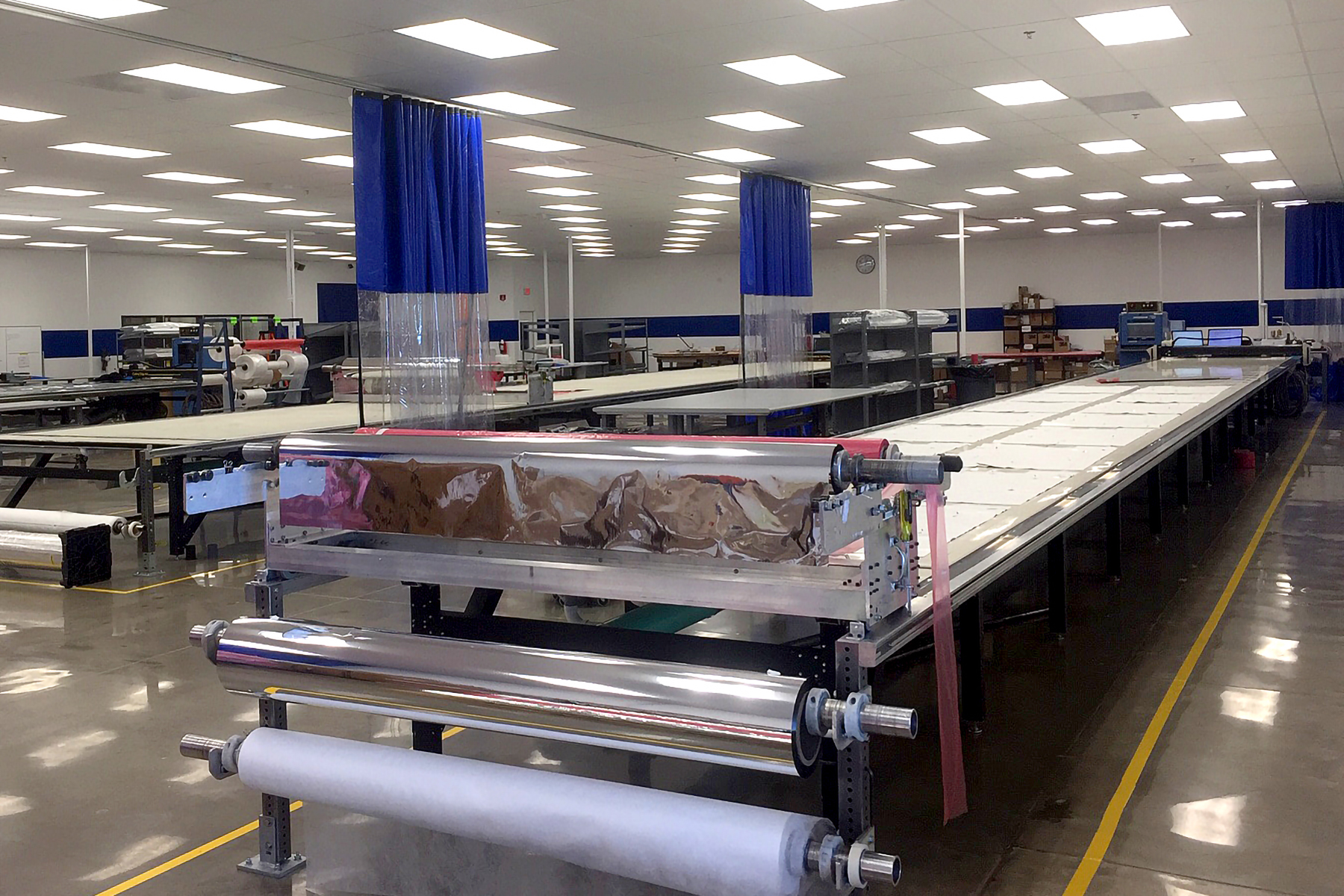 There is much more to MLI blanket converting than cutting. A full-service CMO will form the finished blanket, sewing or bonding the parts together and adding straps and fasteners to enable final installation. These might include snaps, grommets and hook-and-loop closures, such as Velcro® brand tapes or 3M Dual Lock™ reclosable fasteners. The CMO also will provide detailed installation instructions.  
Some CMOs have added MLI blanket cleaning services. They not only manufacture the blankets in a near-sterile factory environment but also chemically clean the blankets, such as with a comprehensive isopropyl alcohol rubdown, before packing and shipping. This helps to ensure there is no foreign object debris on the blankets, which could potentially impair product functionality.  
Finally, the greater a CMO's end-to-end capabilities for customized MLI blanket manufacturing, the faster and more efficiently the blanket can be installed, helping OEMs to keep product launches on schedule and meet their customers' expectations.
Lee Smith is a business development manager and Tom Miller is a design and applications engineer for Web Industries Inc., a contract manufacturer serving customers in the aerospace, industrial, medical and personal care industries.
Share this post: