CSA Short Courses at CEC/ICMC'23
CSA will be offering five Short Courses prior to the upcoming CEC/ICMC '23 at the Hawaii Convention Center in Honolulu, Hawaii on July 9, 2023. For full details on all the course offerings, see below.
Full-Day Course
Half-Day Courses

---
Registration Rates
Full-Day Course
 
Earlybird Price


(Through June 9)

Regular Price


(After June 9)

CSA Member

$320

$345

Non-Member

$400

$425

Student

$235

$260

Half-Day Courses

 
Earlybird Price


(Through June 9)

Regular Price


(After June 9)

CSA Member

$190

$215

Non-Member

$240

$265

Student

$140

$165

---
Cryocooler Fundamentals – Applications, Operating Principles and Design
by Dr. Ray Radebaugh, NIST Fellow Emeritus | 8:00AM – 5:00PM
Many systems benefit by operating at cryogenic temperatures, such as increased fluid densities, appearance of superconductivity, and reduced thermal noise in low-level signals. Such benefits may require temperatures in the range of 10 mK to 150 K, depending on the application. Cryocoolers are used in most cases outside the laboratory to achieve such temperatures. However, the use of cryocoolers can present some disadvantages that can hinder the development of applications. Most cryocooler R&D efforts are undertaken to alleviate many of these disadvantages, which have ushered in many more practical applications, especially many space and superconductor applications. This course will review many of the advances that have been made to overcome some of these disadvantages, and then proceed to discuss new areas of research. The course begins with a discussion of the many different types of applications and market size. Cryocooler fundamentals, such as thermodynamics and heat transfer are then introduced to help understand the operating principles of the various gas-cycle cryocoolers used to achieve temperatures from about 2 K to 150 K. These cryocoolers include Joule-Thomson, Brayton, Claude, Stirling, Gifford McMahon, and pulse tube systems. The advantages and disadvantages of each type will be discussed, and examples of each will be shown. Millikelvin cooling technologies that can be combined with cryocoolers for cryogen-free operation at sub-kelvin temperatures are also briefly described. Design principles and the major software packages of REGEN3.3, DeltaEC, and Sage will be explained and compared with CFD modeling. A brief section on construction techniques and measurement methods is also included to assist in hardware development.
Instructor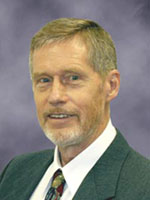 Dr. Ray Radebaugh is a NIST Fellow Emeritus with the Applied Chemicals and Materials Division.  He joined NIST in 1966 as a post doc for the first two years and stayed on in a permanent position since then.  He was the leader of the Cryogenic Technologies Group from 1995 until his retirement in 2009.  His research focused on cryogenic refrigeration and material properties.  He has taught short courses on cryocoolers since 1981.
Return to Top
---
Aspects of Cryostat Design
by Dr. John Weisend II, European Spallation Source ERIC & CSA Chairman | 8:00AM – 12:00PM
Cryostats are a fundamental building block of cryogenic systems and successful design and construction of these devices is vital for project success. This half day course will cover some of the most important aspects of cryostat design. It will illustrate these aspects via examples of real-world cryostats including those from ESS, ILC, LHC and laboratory cryostats. Best practices and references for additional reading will be provided. Topics to be covered include:
1. Definition of Requirements
2. Cryostat Materials
3. Thermal Insulation
4. Structural Design
5. Safety Considerations
6. Instrumentation
Instructor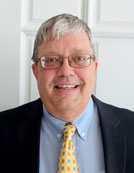 John Weisend is currently a Senior Accelerator Engineer at the European Spallation Source in Lund, Sweden.  He is also an Adjunct Professor of Engineering at Lund University. He received his Ph.D. in Nuclear Engineering & Engineering Physics from the University of Wisconsin – Madison, He has worked at the SSC Laboratory, the Centre D'Etudes Nucleaires Grenoble, the Deutsches Elecktronen-Synchrotron Laboratory (DESY), the Stanford Linear Accelerator Laboratory (SLAC), the National Science Foundation and Michigan State University. Dr. Weisend's research interests include He II, cryogenic safety and large scale accelerator cryogenics. His publications include: He is for Helium, Going for Cold (co-authored with T. Meaden), Cryogenic Safety (co-authored with T. Peterson) Cryogenic Two-Phase Flow (co-authored with N. Filina) and the editor of the Handbook of Cryogenic Engineering and of Cryostat Design. He writes a regular column "Cryo Bios" for the publication Cold Facts and is a member of both the Cryogenic Engineering Conference and International Cryogenic Engineering Conference Boards.


---
Cool Fuel – The Science and Engineering of Cryogenic Hydrogen
by Dr. Jacob Leachman, Associate Professor, Washington State University and Dr. Konstantin Matveev, Professor, Washington State University | 8:00AM – 12:00PM
Interest in liquid hydrogen is increasing at an unprecedented rate around the globe. However, the cryogenic and flammable nature of liquid hydrogen fuel adds considerable difficulty for even seasoned experimentalists. This introductory course will cover the basics of project startup with liquefied hydrogen including fluid specific information on: 1) Thermophysical properties, 2) Liquefaction and Storage, and 3) Safety Standards and Applications. Participants will leave having completed basic calculations on thermophysical properties, examples for constructing cryogenic test equipment, and processes for developing safety plans. The course accompanies a textbook under the same name that is under development by the instructors.
Instructors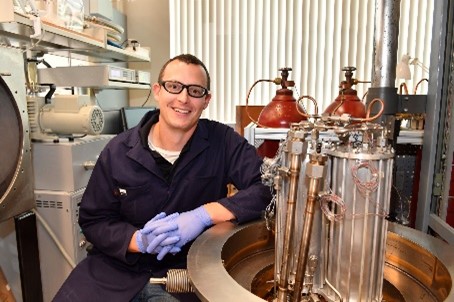 Jacob Leachman is an Associate Professor in the School of Mechanical and Materials Engineering at Washington State University (WSU). He initiated the Hydrogen Properties for Energy Research (HYPER) laboratory at WSU in 2010 with the intent to advance the Technology Readiness Level (TRL) of cryogenic hydrogen systems. He earned a B.S. degree in Mechanical Engineering in 2005 and a M.S. degree in 2007 from the University of Idaho. His master's thesis has been adopted as the foundation for hydrogen fueling standards and custody exchange, in addition to winning the Western Association of Graduate Schools Distinguished Thesis Award for 2008. He completed his Ph.D. in the Cryogenic Engineering Laboratory at the University of Wisconsin-Madison in 2010 under the advice of John Pfotenhauer and Greg Nellis. He is the lead author of the reference text "Thermodynamic Properties of Cryogenic Fluids: 2nd Edition". In 2018 he received the Roger W. Boom Award from the Cryogenics Society of America and is a Senior Fellow of the National Academy of Inventors.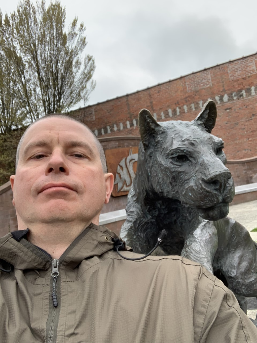 Konstantin Matveev is a professor in the School of Mechanical and Materials Engineering at Washington State University and a fellow of the American Society of Mechanical Engineers. His PhD work at Caltech resulted in reduced-order models and experimental setups for thermoacoustic instabilities in resonators. Dr. Matveev carried out post-doctoral research at Los Alamos National Laboratory on nonlinear thermofluid phenomena with applications to thermoacoustic engines and refrigerators. At Washington State University, he explored miniature thermoacoustic prime movers and coolers and conducted computational modeling of heat-sound interactions in porous media. In recent years, Dr. Matveev extended his work to low-temperature systems, carrying out research on cryogenic hydrogen storage and cooling, non-equilibrium multi-phase cryogenic flows, acoustic oscillations in cryogenic environment, and para-orthohydrogen conversion. His research has been supported by the US National Science Foundation, Department of Defense, Department of Energy, and industry.
---
Introduction to Dilution Refrigeration
by Dr. A.T.A.M. (Fons) de Waele, Retired, Eindhoven University of Technology | 1:00PM – 5:00PM
In this Short Course, the thermodynamics (basic principles, osmotic enthalpy, cooling power, heat exchange, limitations, etc.) and hydrodynamics (superfluid hydrodynamics, two-component hydrodynamics, etc.) of dilution refrigerators (DRs) will be introduced. Variants such as wet, adsorption, and space DR's will be treated. Dry DRs will be discussed in relation to the present interest in DRs as they provide the low-temperature environment for quantum computers.
Instructor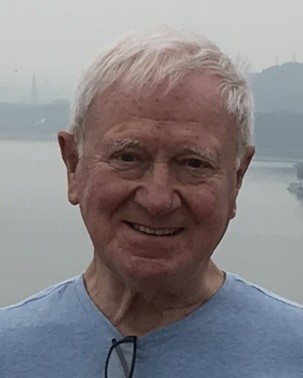 De Waele got his PhD in Leiden in Dec. 1972 on the Josephson Effect. Afterwards he moved to the Eindhoven University of Technology where he stayed for the rest of his career. From 1973 to 1994 he worked on dilution refrigeration. In 1995 he changed topics and started working mainly on pulse-tube refrigerators until his retirement in 2001. He had 18 PhD's under his supervision. De Waele was active in teaching thermodynamics, mechanics, and cryogenics for the students in Eindhoven, but he was also organizer of cryo courses for PhD students and has given short courses on DR's and cryocoolers in many places all over the world. In retirement, De Waele is still active as an advisor in various projects.
 
 
---
Practical Cryogenic Thermometry and Instrumentation
by Dr. Scott Courts, Senior Scientist, Lake Shore Cryotronics | 1:00PM – 5:00PM
Temperature is likely the physical parameter most often measured even though it's rarely the main physical parameter of interest. Proper installation and operation of any type of sensor at cryogenic temperatures is challenging, but especially so for temperature sensors. The temperature measurement is complicated by a number of factors including thermal connection between the sensor and experiment, limitations on excitation power, heat leak to the sensor, distance from sensor to instrument, and noise. The effects of any of these can be indistinguishable from a true variation in temperature. This short course is designed to provide an introduction to cryogenic temperature sensors and associated reading electronics to temperatures down to 10 mK. The course gives a basic overview of
• Temperature sensors and their properties
• Selection criteria for applications and the tradeoffs involved
• Proper installation techniques for the sensors
• Selection criteria for the instrument
• Proper operation of the sensor / instrument combination
• Suggestions for optimizing the performance
• Troubleshooting when problems arise.
Emphasis is placed on the practical aspects of performing accurate temperature measurements.
Instructor

 Dr. Scott Courts received a Ph.D. in Experimental Solid State Physics from The Ohio State University in 1988. He has over thirty-five years of experience in low temperature thermometry and cryogenics, as well as experience with a variety of thin-film deposition and material testing and characterization techniques. Since 1989 Dr. Courts has worked as a Senior Scientist with Lake Shore Cryotronics' Sensor R&D, Sensor Manufacturing, and Sensor Product Development Groups. During his tenure with Lake Shore, he has served as technical director for Lake Shore's temperature calibration facility, worked to develop new thermometry materials and packages, expand calibration capabilities, developed special expertise in magnetic field and radiation testing, and published numerous articles on cryogenic thermometry.