KEYCOM Celebrates 30 Years of Worldwide Industry Standards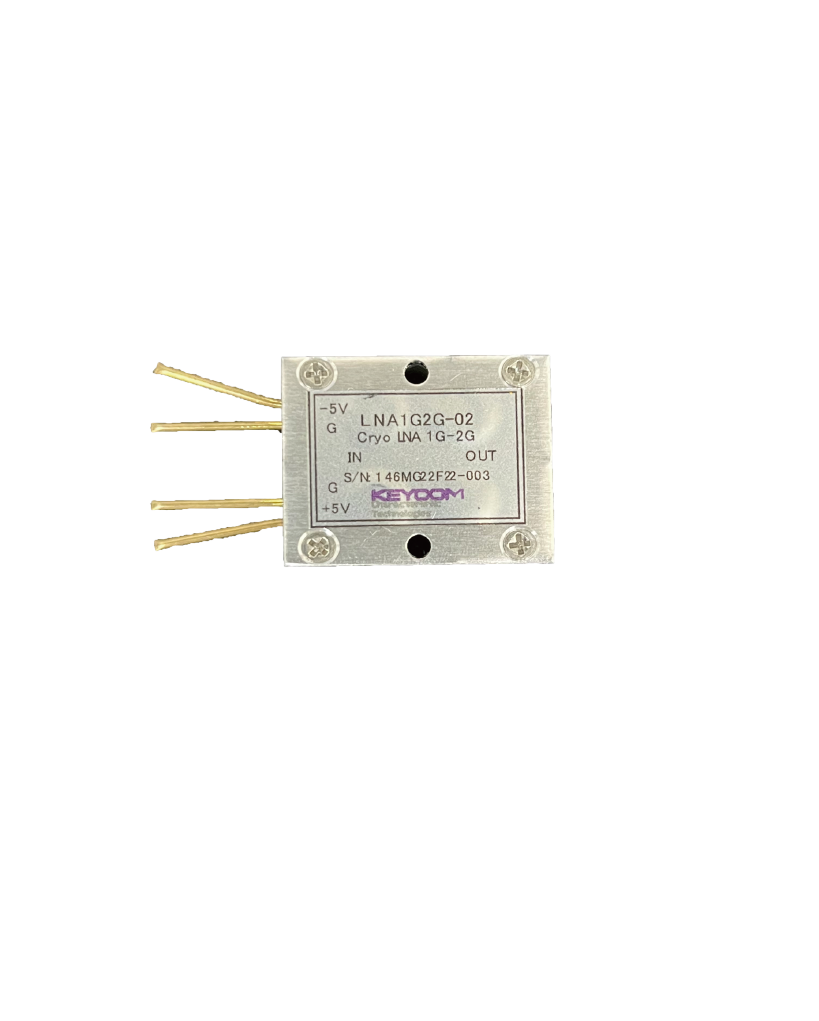 The computing elements of a quantum computer can only be operated properly when they are free of electronic noise. In order to achieve this state, it is necessary to realize an ultralow temperature environment in the millikelvins at a minimum. However, it is not enough to simply provide a dilution refrigerator. It is essential to install coaxial cables that can be used under cryogenic conditions to facilitate the input and output of microwaves to and from the cryocooler. KEYCOM offers a variety of coaxial cables with low thermal conductivity (made of niobium titanium, copper nickel, beryllium copper or stainless steel) for use covering cryogenic and room temperatures. 
In the 1980s, KEYCOM's founder and president, Dr. Suzuki, focused on the water repellency and oleophilic properties of "fluoro-resin," and developed a cable for oil leak detection. The cable was attached parallel to a pipeline that carried jet fuel from Tokyo Metropolitan Bay to Narita Airport, about 30 miles away, and contributed greatly to the opening of Japan's leading international airport at the time. 
Later in the 1990s, when the development of ultralow temperature cables started, KEYCOM once again turned its attention to fluororesin and developed niobium cables using the material. Additionally, KEYCOM had been working closely with Japan's foremost quantum computer expert, a pioneer in the development of not only niobium titanium cables but also bias tees and low-noise amplifiers for cryogenics, to establish a quality of global standard.  
In 2022, KEYCOM celebrated its 30th anniversary. The company has delivered cryogenic-temperature products to more than 200 research institutes and institutions in more than 30 countries, supporting cutting-edge quantum computer research and development in the world. KEYCOM also has developed and manufactured highly accurate and reliable measurement components, devices and systems in the field of 10 μHz-300 GHz. Based on the company's accumulated experience in measurements and development of measurement devices, KEYCOM has dedicated its efforts to offering precise measurement services and devices to customers in need of fast and accurate solutions.  
KEYCOM participated in the vertical laser transmission experiment for the realization of a space solar power generation system at the Japan Aerospace Exploration Agency (JAXA) and succeeded in the world's first laser transmission experiment with a transmission distance of about 200 meters. Based on these achievements, the company received a letter of appreciation from JAXA in 2016. In recognition of this achievement, KEYCOM has been selected as a member of the International Electrotechnical Commission standardization committee for permittivity measurement equipment.  
Recognition for Cryo Innovations KEYCOM received Dupont Plunkett Awards for the invention of the millimeter-wave dielectric material waveguide in 1993; a certificate of appreciation from the High Energy Accelerator Research Organization for contributions to construct B factory test facilities and long baseline neutrino oscillation test facilities in 1999; a certificate of appreciation from the National Astronomical Observatory for the development of a 100 GHz multibeam observation system installed at Nobeyama Radio Observatory Cosmic Radio Facilities in 2000; a certificate of appreciation from the High Energy Accelerator Research Organization for its contribution to achieve the world's best performance by maintaining B factory test facilities and by improving its performance in 2003; and finally, KEYCOM's Magnetic Property Characteristics Measurement System (from 100kHz to 14GHz) was awarded the ICF11 New Product and Novel Technology Award at the 11th International Conference on Ferrites in 2013.  
In its 30-year history, KEYCOM's technology has become the standard in Japan and throughout the world for measuring dielectric properties in the millimeter-wave band (JIS R 1660-2) and the IEC standard for return-loss measurement methods for radio-wave absorbers (IEC62431 and JIS R 1679). KEYCOM will continue to develop excellent technologies in the ultralow frequency, VHF/UHF, microwave, millimeter-wave and ultrahigh frequency fields. www.keycom.co.jp
Image: Low noise amplifier for cryogenic applications. Credit: KEYCOM
Share this post: